The Kansas City Metropolitan area is home to many gorgeously designed, charming suburbs that boast a quieter, quainter way of living near a major hustle-and-bustle city. From Olathe to Overland Park, you are lucky if you're already a homeowner in these beautiful, elegant communities that have plenty to offer.

If you are looking to put your stunning home on the Overland Park real estate market, staging is a time-proven, relatively simple way to make sure that your home garners the highest price possible and sells in the shortest time frame. While some sellers may think staging is unnecessary, especially during a seller's market, there are actually more reasons than ever to stage your already gorgeous home so that it showcases its true potential.
First impressions matter
Even when the Johnson County real estate market is red hot, effectively preparing and staging is still paramount for selling your home for the highest offers. In a seller's market, multiple buyers typically bid on Overland Park homes for sale, often within days of the homes being listed. This means potential buyers experience a strong sense of urgency and have to act quickly in order to win a home against the competition. For this reason, first impressions are critically important to attract a potential buyer's attention.


Sellers want future buyers to make a strong (and immediate) emotional attachment to their home, which can be achieved by properly staging the space so that the buyer can envision themselves living in — and loving — the home. The same holds true in a buyer's market, where homebuyers may have enough time to tour several real estate options and thoroughly compare their home's features and first impressions to others within the area.

No matter what the market is like, you definitely want your property to stand head and shoulders above the rest. Fresh paint, phenomenal curb appeal, and effective staging work together to help buyers feel like they are making the right decision without second-guessing anything.
Create an experience
Effective home staging is more than simply redecorating a home. It's a strategic approach designed to help potential buyers envision themselves living in the space. That doesn't mean it's a generic blank slate, but it's a space that's artfully configured to be warm, inviting, and devoid of personal items, clutter, or distractions that would disrupt the process of visualization.


A properly staged home will evoke a strong and immediate attachment for buyers, creating a powerful desire to purchase the home. In fact, according to the
National Association of Realtors
, staging helps potential buyers appreciate a home's potential, as it shines the best light on it and helps would-be buyers envision its possibilities. In fact, most buyer's agents said that a staged home made it easier for their clients to place an offer.
A well-staged home sells faster and attracts a higher price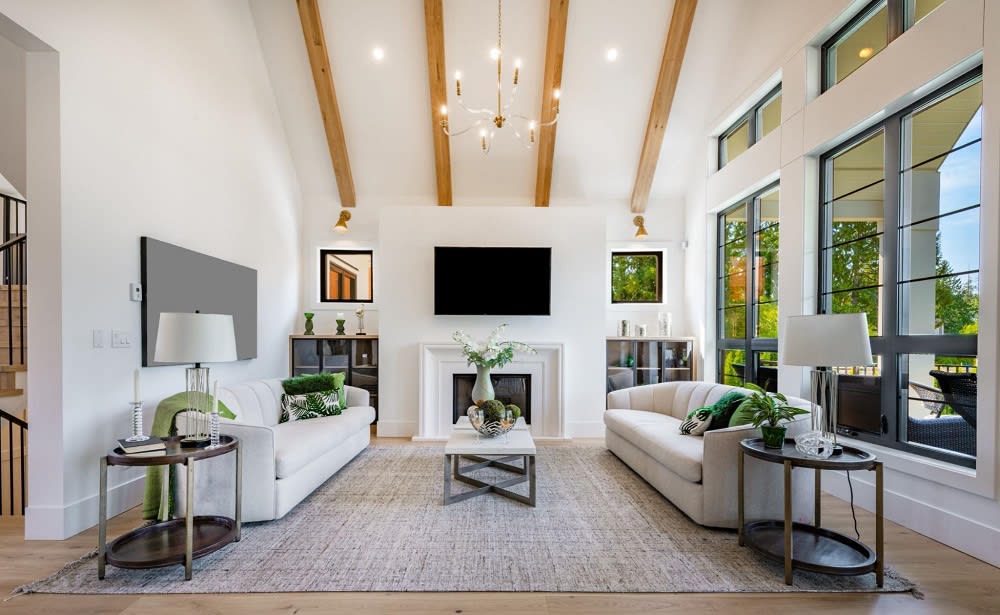 A motivated buyer that feels a strong connection to a home will naturally be willing to pay more to purchase it. That's why most sellers choose to stage their home before selling — it just makes financial sense. According to
Forbes
, sales prices for staged homes averaged 17% higher than for non-staged homes. In the same article, the National Association of Realtors reported a whopping 4-to-1 return for every $100 spent on staging. That means sellers who opt out of staging their homes leave money on the table. Staged homes also sell more quickly than their non-staged competition. Nearly 95% of staged homes typically sell within 11 days, which is 87% faster than the timeframe for a home that was not staged.
Meet buyer expectations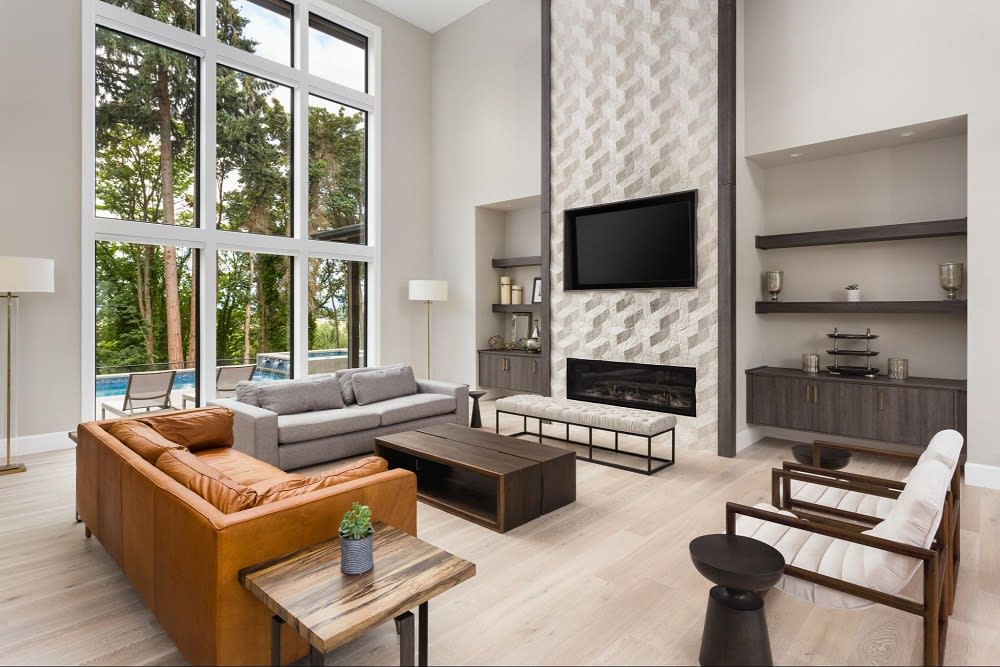 Because home staging has become such an effective marketing and sales tool, most homes on the market are professionally staged for both in-person showings and online photographs. This is particularly true in high-end markets like Johnson County real estate, which means buyers typically will expect a home to be staged to showcase its impeccable sense of design and beautiful architectural features. Sellers who choose not to stage their Overland Park homes for sale may find that their properties will come up short against the competition and spend longer on the market.
Staging can also make a home feel more spacious, clean, and new. Because buyers must consider the price of the home, mortgage rates, and other costs of buying a property, many will shy away from homes that appear to need a major remodel or renovation. A staged home that looks new and doesn't need a lot of updates will appeal more to buyers who want a home that is already fabulous and move-in ready.
Staging adds "life" to your home
When you stage a home, you essentially convert the space into something that will appeal to a broad range of buyers. This involves balancing neutrality and portraying an appealing lifestyle. This goes beyond removing personal items and clutter. It also includes minimizing any design elements that are too quirky, trendy, or potentially divisive (that means you better put away your Jayhawk, Wildcat, or Tiger memorabilia). These serve to detract from, rather than enhance, the buyer's experience. Rooms should appear large, spacious, warm, and inviting. Any particularly appealing architectural details and unique features should be highlighted.


In terms of lifestyle, a professional stager may also create a space that is appealing to specific market segments — whether that is young couples, empty nesters, families, retirees, or professionals. Putting an utterly vacant home on the market is a big no-no. Surprisingly, unfinished rooms can look smaller and cold rather than more spacious, making it challenging for potential buyers to envision how to use a space. Buyers tend to notice more flaws in a vacant space as well. Plus, a vacant home may signal that the seller is desperate, which is not a good position to be in when negotiating the price.


Whether it's a buyer's or seller's housing market, staging has proven to be an effective way to garner interest in a home. Effective staging helps sellers get the highest offers, and it helps buyers find the home that feels right to them. Plus, the cost of staging is often recouped entirely because of the resulting increase in sales price.


Even if you don't have the cash up front to hire a professional stager, Haley Epps real estate and
Compass Concierge
offer a wide range of services to help easily sell your home, including professional staging, without any up-front costs. In addition to professional staging,
Haley Epps
and her team have the resources and connections to help sellers with minor remodeling, painting, carpet cleaning, deep cleaning, decluttering, cosmetic renovations, and much more. So, when you are ready to list your elegant home on the Johnson County real estate market, reach out to Haley Epps and her team of professional realtors for the expert guidance you can count on.