If you've heard of all the wonderful things about the Kansas City suburb of Overland Park and decided that it's time to start shopping for real estate, you'll be in for a real treat once you've closed a deal and moved into your home.

Overland Park is considered the top suburb of Kansas City and is located 20 minutes south of the "City of Fountains." And you don't have to take the locals' word that it's a great place to live — Overland Park is listed as #7 on Money's 2021-22 list of the "50 Best Places to Live in the United States."

The factors that make Overland Park such a fantastic place to live include a great family-friendly atmosphere and is ideal for young professionals. It's a city of around 200,000 residents, meaning there are plenty of places to eat, drink, and shop without driving into Kansas City or adjoining suburbs.
The dining scene
Residents of Overland Park will quickly discover a vibrant dining scene. The city has a wide range of restaurants that include old favorites such as steakhouses, barbecue joints, Mexican restaurants, and contemporary eateries specializing in Italian and Japanese cuisine. The fun of settling into a great suburb like Overland Park is trying them all!
The Kansas City area is known for great steakhouses, and
J. Gilbert's Wood-Fired Steaks & Seafood
has always been at the top of the list. J. Gilbert's is known for serving certified farm-fresh Angus beef and seafood flown in daily and cooked over an open mesquite wood fire. This cozy joint has set the pace for adding modern twists to time-honored American classics. What's more, they have a terrific wine list and wonderful cocktails.
The Kansas City area is also home to many unique barbecue restaurants, and one of the favorites is
Brobecks Barbeque
. Brobecks bills itself as ''The best little Smokehouse in Kansas City," and people who have recently purchased homes in Overland Park will agree. Brobecks stands out among Kansas City barbecue places because it uses a special rub on its choice meats before smoking them and serving them dry, without sauce. While Brobecks offers a large selection of sauces, they're confident their meats are so good the way they smoke them that diners will enjoy eating the barbecue without any sauce.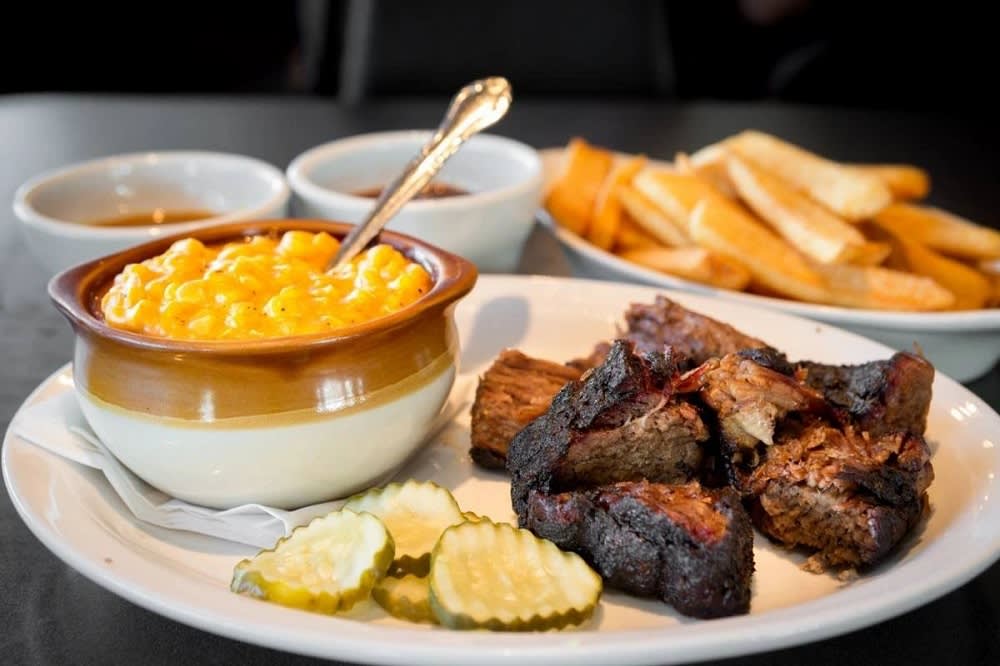 Stroud's Overland Park
has been keeping up with the times and feeding residents of the Overland Park real estate market for decades. It's the number one place to go in Kansas City for tasty pan-fried chicken and plentiful family-style side dishes. The evolution of Stroud's from a barbecue joint to pan-fried chicken has earned it national acclaim, including a mention on the Food Network. Stroud's is proud that it was the first restaurant in the United States to be honored with the James Beard Award for Excellence in the "Home Style" category.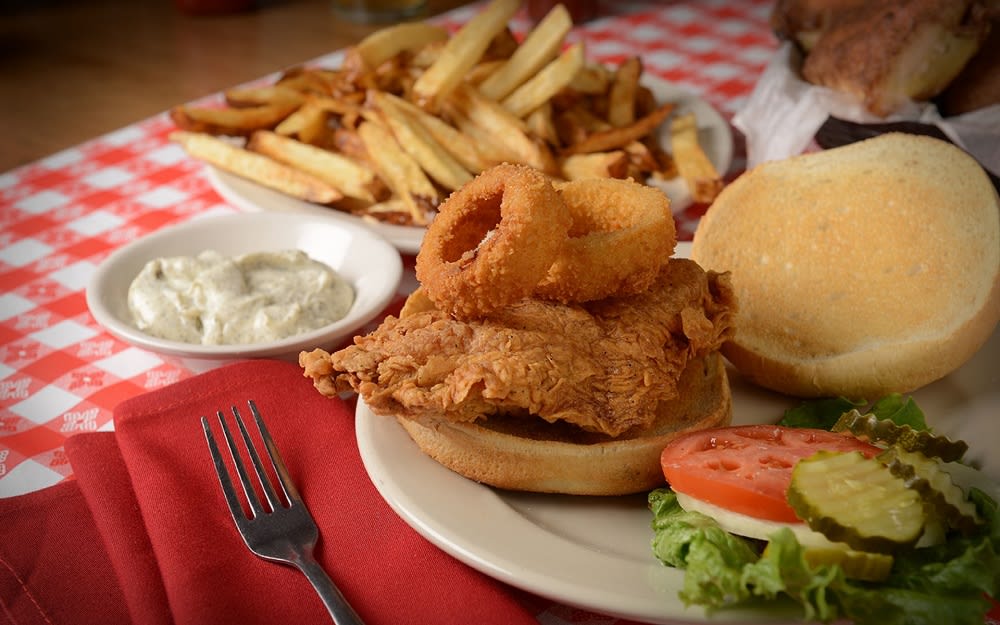 Dos Reales
prides itself on serving the most authentic Mexican fare in the Kansas City area at both its Overland Park and Shawnee locations. People who have recently purchased single-family homes in Overland Park will certainly agree. Dos Reales serves all the Mexican favorites made from scratch, as well as seafood and vegetarian offerings. Dos Reales is just as well-known for its delicious hand-crafted margaritas that come in various palate-pleasing flavors, including mango, peach, passion fruit, raspberry, and strawberry.
The best bars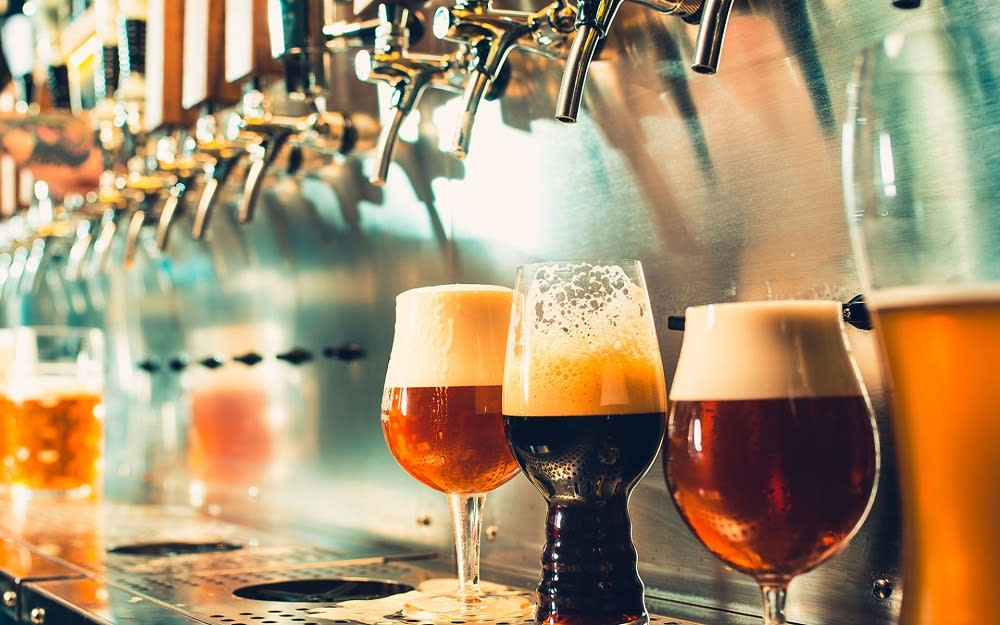 Photo Courtesy of The Brew Top Pub and Patio
The Brew Top Pub and Patio
is a delightfully modern sports bar that will satisfy any appetite and quench any thirst. Its menu is full of favorites like burgers, pizza, wings, and appetizers, and its beer list is equally as impressive, with over 50 craft beers from all over the United States and the world.
The Yeti Pub and Kaffeehaus
is one of the most well-rounded nightspots favored by Overland Park residents. That's because it offers a large selection of craft beer and whiskey, signature cocktails, and outstanding coffee. You'll find all the staple pub fare items you love, from burgers to wings. The Yeti is also considered a great family-friendly place for when you want to treat your family to a meal out.
Shopping
Downtown Overland Park
offers an old-town feel with many locally-owned shops, trendy restaurants, and hip nightspots.
People who have recently purchased homes in Overland Park can get a taste of the spirit and charm of the city by coming down to the
Local Life 3rd Friday
, when downtown merchants stay open later so locals can shop and sample the various fares.
The fantastic
Overland Park Farmers' Market
is held every Saturday morning. Local farmers have provided residents with fresh produce and other foods for around 40 years at this beloved market. It's a great place to come and support local farmers and merchants and mingle with neighbors.
These are the main places to eat, drink, and shop in Overland Park. When you're ready to get into the Overland Park real estate market, let the talented pros of the
Haley Epps Team
make it an enjoyable experience.